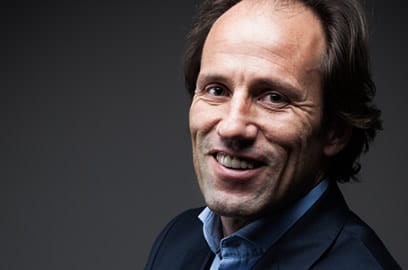 Avocat, Associé Gérant
Entrepreneur
Surf
Voyages
T. + 33 (0)1 76 70 46 16
renaud.roquebert@lh-lf.com
Renaud is a lawyer registered at the Bar of Paris. He has specialized in international taxation for more than 20 years. He has lived and worked in three European countries and in the Unites States.
Before founding LightHouse LHLF, Renaud was a Director in the VAT and Customs team at Landwell & Partners, correspondent law firm of PricewaterhouseCoopers [PwC] in France. He was also in charge of developing the team in the United States and in Asia-Pacific. And he was 'Deputy' of the Global VAT Network Marketing Committee of PwC.
Prior to this experience at Landwell & Partners, Renaud has also worked in the United States. He was part of the PwC VAT West Region team based in San Jose, CA. During his time in the US, he founded and developed the PwC VAT Desk in San Francisco.
Before his experience in the United States, Renaud worked for PwC in three European states: Luxemburg (where he contributed to creating an international fiscal team), in Belgium and in France (where, once again, he helped in the creation of a VAT / Customs team).
His main expertise lies in managing global projects for companies which commercialize their products around the world. In this regard, he has helped his clients in resolving the most diverse of international questions, in restructuring projects and in identifying tax opportunities.
Renaud is a business lawyer advising his clients both on daily and strategic plans. He is often involved with general management of his clients to advise them on their international affairs in the broadest sense. In this capacity, Renaud is a business adviser favored by Boards.
Qualifications:
Stanford University Graduate School of Business, California, USA – EPGC
Master in Corporate Tax Management (University Paris-Dauphine)
Master in Business and Tax Law (University Paris II Panthéon-Sorbone)
Master in Private Law (University Paris II Panthéon-Sorbone)
Languages: 

Renaud is regularly lecturing in numerous universities, business and law schools on topics as varied as global commerce, international trade taxation, or even 'Entrepreneurship in the legal world' (University of Rennes, University of Paris-Dauphine, University of Stanford, etc.).
Associations / Memberships:
Member of the "International Bar Association" (IBA);
Member of the "American Bar Association" (ABA);
Member of the "International Fiscal Association" (IFA);
Member of the "Institute of Fiscal Advice Lawyers" (IACF);
Member of the "French American Chamber of Commerce – San Francisco Chapter" (FACCSF);
Member of the "French American Conference of Entrepreneurs" (FACE);
Member of "Entrepreneur @Silicon Valley".
Categories: Partners