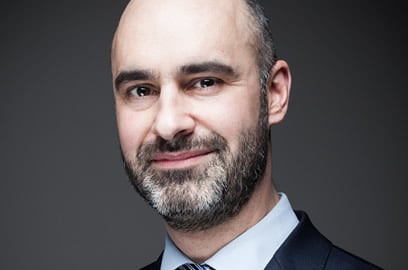 Avocat, Associé
Natation
Art moderne
T. + 33 (0)1 84 17 49 05
damien.hautin@lh-lf.com
Damien is a lawyer registered at the Bar of Paris; he specializes in corporate income tax ("CIT") and wealth taxation; he worked and studied for several years in Canada and also has significant experience in working in industry.
Before joining LightHouse LHLF in 2013, Damien was partner in the Ginestié Magellan Paley-Vincent firm and before was taxation-director at the Landwell & Associés firm, a law firm correspondent to PwC in France. Prior to these experiences, Damien worked successively in the tax department of EADS, at Bristol-Myers Squibb and at QuebecorWorld.
Damien undertakes tax advice missions for companies and entrepreneurs (restructuring and merger-acquisition operations, reorganization and patrimonial optimization, assistance with taxation audit, taxation disputes…) both on a national scale (corporate income tax, personal income tax, ISF, local taxes…) and international (transfer pricing, distribution taxation, withholding taxes, tax credits…).
Having practiced taxation in industry for more than six years and having a recognized expertise in international matters due in particular to his professional experience abroad, Damien is very sensitive to the challenges and expectations of companies.
Qualifications:
Master 221 Business taxation from the University Paris-Dauphine
Masters in law- Taxation Option (LL.M), HEC-Montreal and Law Faculty of the University of Montreal (Canada)
Master 2 Financial and Taxation Management from the University Paris I Panthéon-Sorbonne
Master of Accounting and Financial Sciences and Techniques (M.S.T.C.F) from the University Paris-Dauphine
Languages: